SMILEYHOUND is a brand under Greyhound portfolio, from small collections enlarging itself to everyday menswear wardrobe staple.
SMILEYHOUND captures basic casual and trendy streetwear attitude, yet always having sense of creative identity under key statement
"SMILEYHOUND IS A MEN'S BEST BUDDY".
From weekday's smart casual to street casual look in weekend with items ranging from shirt, tee, polo, sweater to easy pants & essential accessories with SMILEYHOUND logo.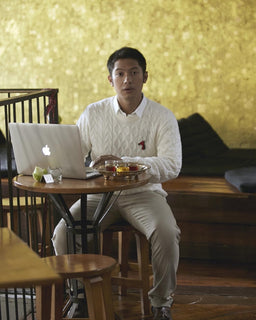 SMILEYHOUND BRAND STYLE
Basic Clean Line
Masculine Street Urban
Modern & Casual
ICON Lover